Managed IT Services
We offer managed IT services and monitoring of your equipment, on premises or in the cloud.
Proactive Care
Maintenance is performed on a regular basis to guarantee that your systems are always optimal and that problems are resolved before they affect you.
24/7 Support
We ensure that your team always has access to the help they need with unlimted remote and on-site support included in our Managed IT service solutions
No Hidden Costs
No hidden fees or long-term contracts, just predictable pricing that's easy to budget around. Stay focused on your business and leave the management to us.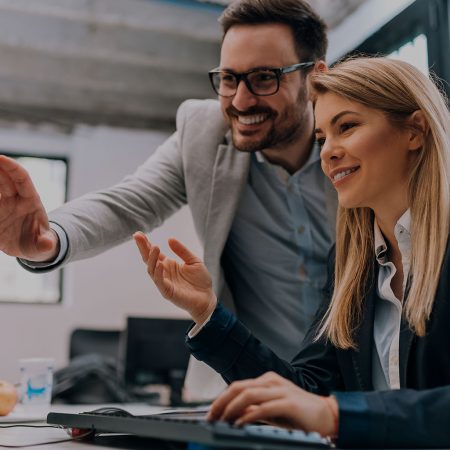 Over 20 years of experience
We maximize
the performance of your
Technology Investment
As a business owner, your network is a significant investment. With NCDS Canada, you have a capable, dedicated team to ensure that everything is running smoothly and that if you have any issues, you always have someone to talk to.
Solutions
High-Performance Solutions
NCDS views your changing needs as an opportunity to make your day run a whole lot smoother. Implementing new technologies is critical in today's ever changing business world. With so many products and solutions available on the market we can help you by acting as an extension of your team. When you outsource to us, we'll aide with your project management that fit your needs. We do this by analyzing and diagnosing your company's IT infrastructure understanding your needs and designing a technology solution for them.
Cyber Security
Most organisations don't have the time, money or expert personnel to implement and maintain effective security. With a deep understanding of practices, emerging technologies and security intelligence our managed security services protect your network, endpoints and more from emerging and current threats.
Data Backup & Disaster Recovery
System failures, data breaches, lost files and service outages. The financial impact of this can be devastating for your business. Data Backup and Disaster Recovery brings together secure backup and fast recovery of virtual and physical environments into our dedicated data center for protection against this.
Business Continuity
Organizations are reliant on the continued availability of services, such as cloud storage or applications, that are used to conduct business. Without continuous access to their data and applications, whether hosted on-premises or in the cloud, organizations cannot function properly. There can be a significant cost implication for an organization during an outage.
Cloud
As a Microsoft Solutions Provider we can help your business to take advantage of the latest cloud-based technology and tools to help bring your business to the next level.
Technical Support
NCDS can provide you with the on-demand business IT support and service you need to keep your business functioning properly. Plus, in most cases, our experts and tech support technicians can work with you over the phone and Internet to solve problems. If the need arises, we'll send one of our helpful and friendly technicians to your business to deal with the complication, find a solution and get you back on track.
On Premesis
There are many advantages to running on premises IT infrastructure, we will maintain and support your existing equipment and get your business the most ROI.
Our Services
We Provide
World Wide
IT Services